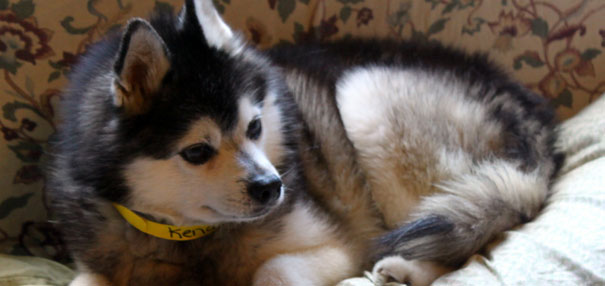 Information For New Clients
Thank you for choosing Bed and Bone Too Inc. Leaving your dog while traveling can be difficult. You can have peace of mind knowing that we are trained dog lovers and caretakers in Buffalo, MN, who ensure a positive pet grooming and boarding experience.
Our Visiting Hours:
• Monday-Friday, 11 a.m.-3 p.m.
• Saturday, 11 a.m.-4 p.m.
• Sunday, 2 p.m.-4 p.m.
We can arrange exceptions outside of visiting hours by a phone conversation.
Making a Reservation
Overnight and day boarding reservations can be made online (24 hours a day) by telephone (between 9 a.m. and 7 p.m.) or in person.
Prior to Coming
After you've reserved a spot, it may help to "ready your dog" by discussing the stay.
Arrival and Departure
Whether you bring your dog to Bed and Bone Too Inc or use our taxi service, we have compiled a list of things to do to make the process go smoothly:
• Plan plenty of time before the drop-off, or arrange a pick-up that allows for a non-rushed event.
• When using the taxi, please tell us if your dog is prone to car sickness. Fasten their collar before entering so it fits loosely but properly.
• Double-check that all needed items are included, ready, and labeled. Leash your dog during the drop-off.
• Remind the staff of your dog's medical or behavioral issues or changes in feeding.
• Although it's hard to part with your dog, a quick goodbye and pat on the head work much better than a long, emotional sendoff.
Required Items
Bed and Bone Too Inc needs the following items sent with your dog before overnight and day boarding:
• Food Labeled with Your Dog's Name and the Times and Amounts they are Fed
• Proof of Immunizations – Required Vaccinations are Rabies, Distemper, Kennel Cough (Bordetella), and Flea and Tick (Over-the-Counter and/or Flea Collars are Not Accepted). Lyme Is Recommended but Not Required.
• Necessary Medications with Written Administering Instructions
• Enrollment Form (New Clients)
Optional Items
• Favorite Toy and Blanket Labeled with Your Dog's Name
• Treats
In Addition
Before boarding your dog for an extended period, some find it helpful to plan a shorter stay. This helps accustom a dog to the boarding experience and brings to light any concerns.